I think I am cursed when it comes to ipods. Remember that new ipod I got just a few weeks ago? Well I went to turn it on Tuesday night and got the screen of death. Now it won't turn on at all. Booo.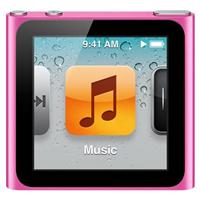 pretty new pink ipod, you are dead :(
At first I had a minor freakout. Then I started to think. If the most import thing to have on my run is something to distract me from the fact that I am running, then maybe I have lost track of what is important. Maybe this was a sign that I need to reconnect with running.
I decided to try out some new trails, Robinson Woods. Good decision. I was so busy watching my feet that I didn't get bored. It was a glorious fall day- cool and sunny. There was something magic in the wood, and I would not have wanted to ruin it by blasting my music. I had just the sound of my breath and footsteps.